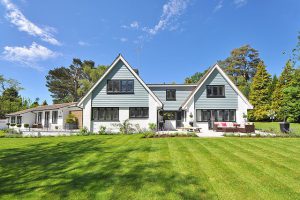 Investing in a home is probably one of the most important purchases you'll ever make. Most buyers spend weeks, even perhaps months searching for an ideal home. But when it comes to financing that purchase, much too often buyers are prepared to consider the first option that comes along or they believe their current bank will be able to provide them with the best home loan option on the market.
Not shopping around for the best mortgage could and will cost thousands of dollars in extra interest over the lifetime of the loan.
A large number of buyers make the assumption that their local bank will approve any mortgage application and give them the best deal since they are current customers and probably have been customers for quite some time. This could also cost thousands in extra interest over the term of the loan.
The reality is that a savvy buyer will pay just as much if not more attention to the details of the financing as to the house their purchasing.
So what are the options out there? How do you find the best deal and a mortgage that will suit your situation without spending the next 3 months doing research?
Let's look at what happens if you go to your current bank;
You will see the lending officer at your local branch (if they still have a local branch) who will discuss with you the amount you wish to borrow
They will check your financials, make sure that you are able to service the loan repayments and also check your credit rating
Then they will advise you if your application has been approved, and if so you will most likely pay a hefty application fee once the loan is drawn down
Now on the other hand, mortgage brokers don't work for one particular lender – they typically have a relationship with many lenders. This translates to many options from many lenders.
Since mortgage brokers do not represent any single lender, this works to your advantage.
For example, take a buyer with a really good credit history and a decent deposit who simply wants a mortgage with no bells and whistles and the lowest interest rate. A mortgage broker will know what their partner lenders' interest rates are and be able to present the best mortgage options in a reasonable timeframe. No work on your part.
Alternatively, if your credit rating is not that great, a mortgage broker will save you hours and hours visiting all of the local banks applying for a mortgage, not forgetting it might pull your credit rating down further with all the credit inquires! Additionally, you wouldn't know about particular lenders who specialise in lending to people with poor credit ratings.
Another advantage of a mortgage broker is that have a lot of experience with different financial situations. This allows them to offer solutions to problems that you might not have thought of.
Your mortgage broker will do all the work for you, from finding the most suitable mortgage to completing and lodging paperwork. This saves you so much time and your chances of loan approval will be high because the mortgage broker would have already pre-qualified you.