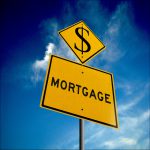 Here at Mortgages Now we like to write about mortgages and pretty much anything else to do with finance. We also occasionally write about non-finance related subjects, just because we can.
We're here to be informative and everything we write is our opinion only and how we see things from our perspective (disclaimer: you should seek professional advice before making any life changing financial decisions!). We also like to share resources and helpful mortgage broker companies we find.
Mortgages Now hope you find our website useful and please feel free to drop us an email with any questions or comments.