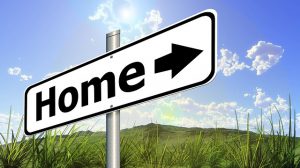 Residential loans are by far the most popular types of mortgages on the market. Being so popular, there are many types of residential loans and options within types of residential loans. A mortgage broker will wade through all the types of loans and options and present you with the best mortgage to suit your situation.
Incidentally, if you're looking for a residential loan, the team at Mortgage Broker Central Coast come highly recommended if you live on the Central Coast NSW and surrounding areas.
Within the many types of loans available on the market today, the following type of loans are the major types of home loans and they usually have various options within these types of loans.
Fixed rate loans
Variable rate loans
Split rate loans
Low-Doc loans
Interest only loans
Line of Credit loans
Non conforming loans
Fixed Rate Loans
Fixed rate loans are exactly what the name implies – the interest rate is locked in at a certain rate for an agreed period of time, usually between 1 to 5 years.
The advantage of a fixed rate loan is that you are protected from interest rate rises during your agreed fixed rate period of time. This means your repayments will not go up should their be an increase in interest rates.
On the other hand, the disadvantage is that if rates fall, you will not be able to take advantage of the cheaper interest rates. Additionally there are usually limitations on fixed rate loans regarding extra payments and additional fees for an early loan payout.
Variable Rate Loans
In Australia, the Reserve Bank meets once a month to determine interest rates. Should they decide the official interest goes up or down, a variable rate home loan will also go up or down (at the lenders discretion).
The advantage is that should interest rates be cut, your repayments will be reduced. Conversely, the disadvantage is that your repayments will go up if interest rates rise.
Usually a standard variable rate loan will offer additional features such as the ability to pay off the loan quicker, and because of this the interest rate is usually a little bit higher.
Split Rate Loans
Split rate loans will allow you to split your loan and have a portion of the principal at a fixed interest rate and the remaining at a variable rate.
This type of loan basically allows you to combine both pros and cons of a fixed rate home loan and a variable rate home loan.
Low-Doc Loans
There are many borrowers who are self-employed, own their own business, contract, etc and are unable to produce evidence of regular income such as payslips. Lenders have recognised this market and provide loans requiring limited supporting documentation.
The advantage of these loans allows self-employed borrowers to obtain finance however the lenders will charge a higher interest rate for these types of loans.
Interest Only Loans
With these types of loans, you agree with the lender to pay interest only on the loan for a certain period of time, usually 1- 5 years. At the end of this period the loan reverts to principal and interest payments for the remainder of the term of the loan.
This type of loan is typically suited to investors or property renovators, etc. as the initial repayments are lower to accommodate a period of investment or renovating after which the property could be sold.
Line of Credit Loans
A line of credit loan behaves similarly to a credit card – you must pay a minimum amount each month (usually the interest portion) and you have access to funds up to a pre-arranged limit. This type of loan uses equity in your home to be able give you access to funds.
This type of loan only works well if you have built up equity in your home and you're fairly disciplined in making sure you generally put more money on the loan than you use. Otherwise you can find yourself never paying off the loan.
Non Conforming Loans
Lenders have recognised that there is a market for borrowers who have a poor credit rating. Non conforming loans are targeted to these borrowers.
It is usually a little more difficult to get an approval for this type of loan as a lender has an increased risk factor. The lender will also want a higher deposit and the loan will have a higher interest rate than normal loans.