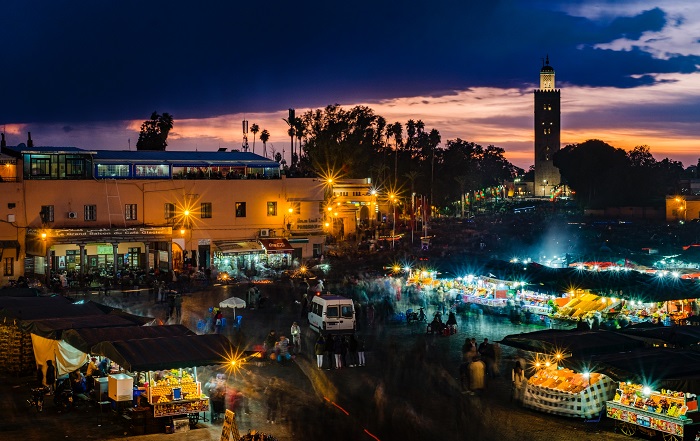 Lets face it your lights can make a big impact on your homes value and be a huge help when selling a property. Heres a look at some outdoor lighting options.
The kind of lighting you use for your front or backyard should be up to standard and suited to its purposes. Getting it right with the outdoor lighting will play a part in your overall landscaping efforts. The lights can play two roles, to beautify the place and promote security in your home. As such, making the right lighting choices is imperative. For that, you should know as much as you can about the different types of outdoor lights.
• Floodlights
These are lamp fixtures used to illuminate a large outdoor space. They are an ideal option if you are working on a tight budget yet desire to keep your backyard well lit.
• Wall Lights And Sconces
They are ideally used as decorative fixtures that can accentuate various décor elements on the wall and can also be used to make garden ornaments stand out in the dark. For instance, they can be installed on the pillars of a porch to enhance its aesthetics and that of the surroundings.
• Outdoor Ceiling Lights
When it comes to these lighting options, you can consider various options such as track lights, pendant lights, and chandelier lights among others. They are a common choice for indoor lightings but can work equally well in outdoor areas such as the patio, porch, or gazebo.
• Step Lighting
They are an excellent choice particularly if you have craggy pathways or steep steps. The lights come in different designs ranging from the standard types to those that come equipped with sensors that double up as security features.
• Fan Lights
Spending a warm summer night outside on your patio or porch will be more welcoming and comfortable if you have ample lighting and a fan that cools the place. For this, the fans that come fitted with lights can see you achieve both things by installing one fixture.
• Bollard Lights Are Boxed Lamps
These are lamps encased in a transparent material often installed to add lighting aesthetics to the garden. Place them next to an outdoor seating area also to help accentuate them at night.
• Underwater Lamps
They are designed to light up water mass such as the pond, swimming pool, water fountain, artificial stream or waterfall.
The beauty of most outdoor lights is that you can have them illuminate a different color based on their area of application. For instance, the floodlights should be emitting a bright light since they primarily work as security features. Underwater lamps, bollard lights, and wall lights can have different colored bulbs to create a decorative effect in your home.
Contact Electrician Geelong for all your outdoor electrical needs.